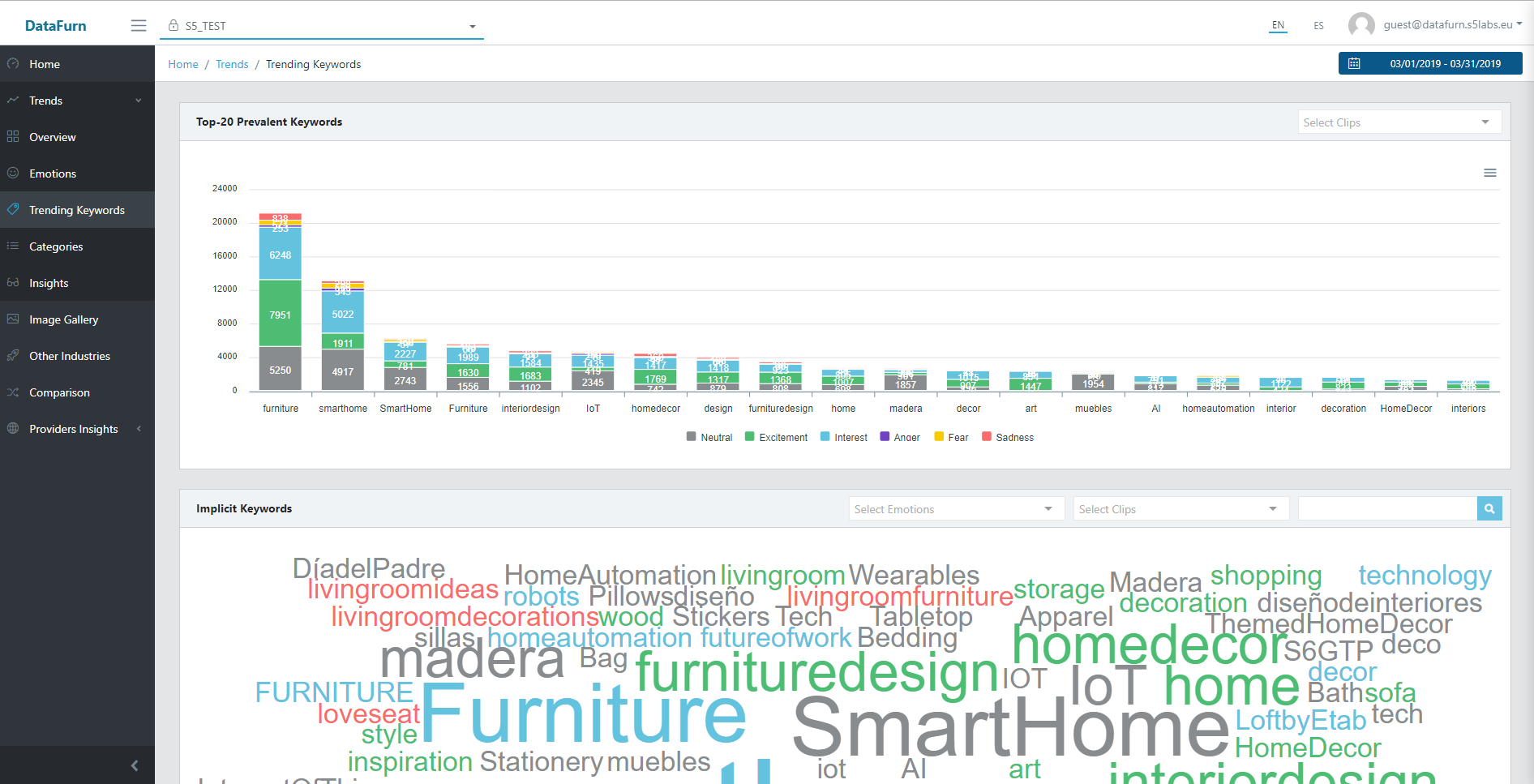 Acrónimo
EOSC-HUB
Nº de expediente de la concesión
777536
Nombre oficial
EOSC-HUB INTEGRATING AND MANAGING SERVICES FOR THE EUROPEAN OPEN SCIENCE CLOUD
Duración
Del 2018-01-01 al 2020-12-30
Descripción
The EOSC-hub project creates the integration and management system of the future European Open Science Cloud that delivers a catalogue of services, software and data from the EGI Federation, EUDAT CDI, INDIGO-DataCloud and major research e-infrastructures. This integration and management system (the Hub) builds on mature processes, policies and tools from the leading European federated e-Infrastructures to cover the whole life-cycle of services, from planning to delivery. The Hub aggregates services from local, regional and national e-Infrastructures in Europe, Africa, Asia, Canada and South America.

The Hub acts as a single contact point for researchers and innovators to discover, access, use and reuse a broad spectrum of resources for advanced data-driven research. Through the virtual access mechanism, more scientific communities and users have access to services supporting their scientific discovery and collaboration across disciplinary and geographical boundaries.

The project also improves skills and knowledge among researchers and service operators by delivering specialised trainings and by establishing competence centres to co-create solutions with the users. In the area of engagement with the private sector, the project creates a Joint Digital Innovation Hub that stimulates an ecosystem of industry/SMEs, service providers and researchers to support business pilots, market take-up and commercial boost strategies.

EOSC-hub builds on existing technology already at TRL 8 and addresses the need for interoperability by promoting the adoption of open standards and protocols. By mobilizing e-Infrastructures comprising more than 300 data centres worldwide and 18 pan-European infrastructures, this project is a ground-breaking milestone for the implementation of the European Open Science Cloud.

Objetivos
O1 Simplify access to a broad portfolio of products, resources and service provided by the major pan-European and international organisations through an open and integrated service catalogue.

O2 Remove fragmentation of service provisioning and access to high-quality digital services in Europe and beyond through the technical integration and adoption of standards for interoperability of compute, storage, data and software platforms.

O3 Consolidate e-Infrastructures by expanding capacity and capabilities and improving service quality.

O4 Widen the access to services to all user groups including researchers, high-education, business organisations and expand the user base.

O5 Provide a knowledge hub.

O6 Increase innovation capacity of Research e-Infrastructures.

Socios
AIDIMME

URL del proyecto
http://eosc-hub.eu/eosc-hub-integrated-services-european-open-science-cloud

URL´s relacionadas
No se ha insertado ninguna web
Resultados obtenidos
Año 2019: AIDIMME is part of the Pilot 6 called Furniture Enterprise Analytics - DataFurn which aims at designing and deploying a furniture analytics PaaS that collects, analyses and visualises online content (from social media and blogs to online portals), detects useful product-related content, extracts relevant furniture product-service topics/features, monitors brand influence and customer interactions and early predicts furniture trends for the upcoming.
Entregables:
Año 2018: Requeriments definition. Questionnaires have been devised to interview product managers, PS designers and marketing managers. Questions relate to the daily activities that these professionals face every day at their current work and how they analyze online content, how they prioritize the online data sources, the type of functionalities they would like to have in a platform of these sort, and the type of features they would prioritize. From these questionnaires, a set of requirements have come up. In order to analyze them, a meeting took place in July with Suite5, our technical partners and main developers of the platform. The requirements had to be rephrased and sorted into different categories such as sentiment related, trends, collaboration, administrative, and non-functional. All requirements are also set as goals (desire), and geared towards an objective or purpose.
Entregables:
Noticias publicadas
No se ha insertado ninguna noticia.
Subvención
76.688,76 €
Financiado por